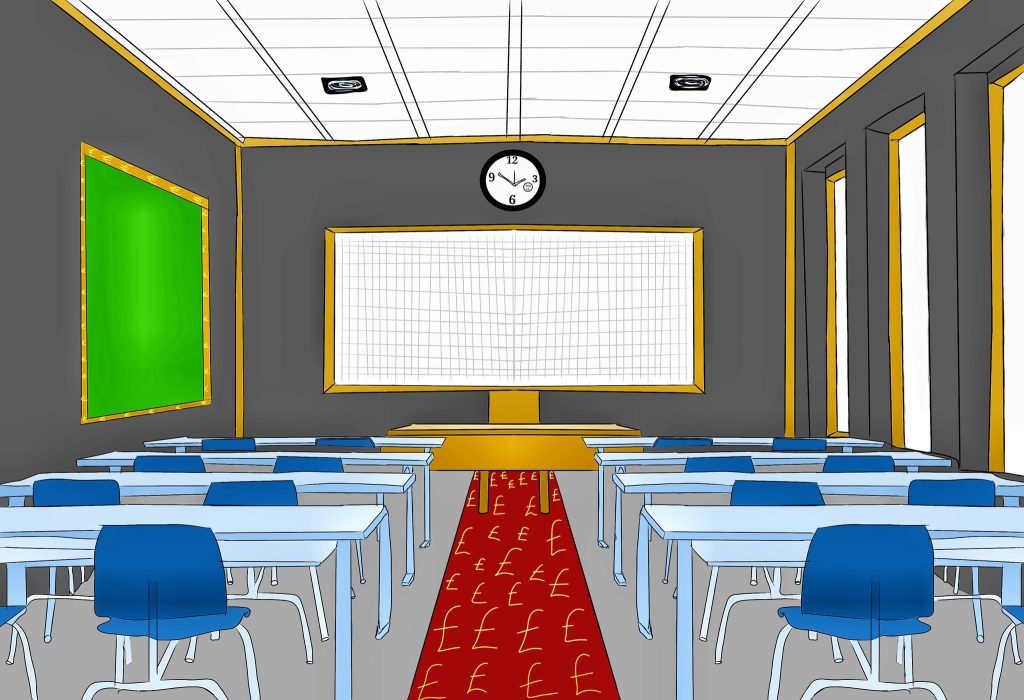 "International students make an invaluable contribution to the economy. According to the Higher Education Policy Institute, last year (2022), (they contributed) nearly £43 billion to the UK economy. In my constituency of Glasgow Northwest alone, the economic benefit was over £83 million."
This statement was made by a parliament member in Scotland, Carol Monaghan MP, in May 2023- but before touching on the financial implications of being an international student in the UK, let's look at the factors driving African youths out of the continent.
In the last 24 years, lecturers in government-run universities in Nigeria, under the umbrella of the Academic Staff Union of Universities (ASUU), went on strike for 1,655 days. The union's most recent strike was in 2022 when students stayed at home for 243 days without lectures.
In Kenya, the Universities Academic Staff Union (UASU) were on strike for 76-day-long in 2018, while the Forum for Academic Staff of Public Universities (FASPU) in Uganda held lecture-strike for two months in 2021 and threatened another in June 2022.
In Africa, the hope of an undisrupted academic period is wishful thinking for many African students, hence, the strikes fueling the drive of the continent's youth to seek education outside their homeland, but the pursuit of a better-standardised education in Western countries like the United Kingdom is mixed fortunes.
What is the appeal of the UK's educational system?
Aside from strikes hanging over their heads, public universities in Africa also grapple with poorly equipped educational systems and employment uncertainty after graduation.
Africans use the student visa route to exit the shores of Africa, making their way into the British educational system as undergraduate or postgraduate students.
The continent accounted for 68,320 international students out of the 221,040 non-EU undergraduate students and 338,790 non-EU students enrolled at the postgraduate level for the 2021/22 academic session, according to Erudera, the education search platform backed by AI.
Behind the United States, the UK is the world's second most popular study destination among international students.
UK's prestigious academic system, their high-quality education and hope of better life after graduation have led to Nigeria accounting for 34,010 international students in the 2021/22 academic session, while data showed that in 2020/2021 session, Egypt accounted for 3,260, Ghana 2,795, Kenya 2,640, South Africa 2,060, and Morocco 1,265 students.
In a conversation with Diaspora Africa, a former international student (but now a graduate of M.Sc. Accounting and Finance), who chose to be identified as Tunde, said the selling point is the opportunity to rub minds and ideas with students from length and breadth of the universe, considering the UK is a major study destination for most students all over the world.
Also, Tunde, alongside another former postgraduate student, who is simply known as Akeeb and a current international student, who chose to be identified by his first name, Ayo, agreed that the cultural diversity of the UK, high standard and up-to-date facilities and equipment required to be a globally renowned scholar are also a great appeal.
Omolara, who is currently studying Social Research, echoed their sentiments when she affirmed: "I actually decided to study in UK because I wanted to experience another educational system while also embracing a new culture."
While comparing her Academic experience in the UK to that of Africa, the postgraduate student said: "It's a totally different ball game if I am to actually compare both. The UK educational system encourages students to actually try and understand what they are being taught while creating room for help whenever a student is confused about anything unlike In Africa where most students just cram so as to pass, depending on the school, most lecturers might not care if you are confused or not. There is also the aspect of having access to the school's library 24/7 while also getting to read the latest journal articles."
UK's education costs an arm and a leg for international students
UK's student visa doesn't come cheap. As recently as July 14, 2023, the UK increased the cost from £363 to £417, however, World Remit says it costs £22,200 and £17,109 per year for international undergraduate and postgraduate tuition fees, respectively.
Although Ayo told Diaspora Africa that full payment costs him £16,200 but the fee is £11,200 after the scholarship, while Akeeb paid about €20,000.
However, Tunde was lucky to have been charged £9600 for a programme that would originally cost around £15,000, as he arrived during the post-COVID era when his school was doing a programme where both local and international students paid the same fees.
Is UK's education worth the cost?
To whom much is given, much is expected. So, while they applauded the curriculums of the UK educational system, their views regarding the curriculums meeting their expectations were slightly different, with Tunde stating that he expected to be drilled with a whole lot of number-crunching modules due to the nature of the course he studied.
But his expectations were not fully met, as he stated: "The modules were strictly confined to academic structure and do not really offer much of industry required skill-set."
Although, Tunde said he "realised that could only be achieved when I enroll and start professional exams like ACCA and CFA."
Sharing similar thoughts, Akeeb, an MPH International Health holder from a University in Ireland, said it is necessary for incoming international students to know that only a selected number of courses are useful in the UK.
Akeeb narrated that some people he knew who initially studied Public Health as he did in Ireland had to go back to Nigeria, as the course wasn't helpful. He disclosed that he also had to switch fields.
"what needs to change will be that people need to be told the truth, there's a select number of courses that are useful in the UK and this is different pending on the country you are in, for example, public health is useful in the UK but in Ireland its quite useless, a lot of people who came and studied Public health in Ireland have had to go back to Nigeria or they have had to switch fields like I have," He recounted.
Aside from some courses not being financially rewarding, Akeeb complained of access to affordable amenities, which he said needs to change, stating that while they are made to pay for "a lot (sic) of things" they "don't (sic) even get the basic amenities that a lot of the citizens get. we are not eligible because we aren't from here."
He also narrated "a lot of people also come here and believe a lot of things will be handed to them on a platter, that mentality also has to change, from my experience, you have to work twice as hard to get the benefit of what the indigenes here get but it is a working society so if you do your calculations right you will be able to analyse almost accurately.
Nevertheless, the three concluded the courses were good enough, but Tunde said, "the curriculum still justified the amount despite a few expectations not met," and Ayo opined that the UK education system could do better.
But due to his experience, Akeeb said: "my masters cost me about 20k euros and no, the curriculum did not meet that, especially when I did not get to use a majority of the facilities due to COVID."
However, Omolara avers that the tuition fee is worth it considering the skills acquired. Although she still had reservations about the costs of education, "It's about £9000, I believe it's expensive, however, because of the skills acquired I would say it's still fair," she commented.
What needs to change?
While the UK can't change the curriculums to meet all the expectations of international students, a review of the tuition fee was suggested, as "it is higher here than most other parts of the world," Ayo said.
Also, they proposed a review of the visa policy and the Immigration Health Surcharge (IHS) payment for persons coming in through student visas.
It was suggested that the UK should revert to its visa policy that enables international students to bring their dependents into the UK to cushion the impact of culture shock, loneliness and also aid their concentration on studies.
In the aspect of the Immigration Health Surcharge (IHS) payment, some of the students don't use the NHS facilities till they are done with their studies, making the fee a waste.
The UK was advised to make a partial payment of the IHS to international students that didn't use the NHS facilities if a full refund is impossible, thus increasing the capital available to the students upon graduation.
Meanwhile, it was also suggested that since the international students were a source of income for the UK economy through tuition fees and work, some benefits should be allocated to them. 
Editors: Chimee Adioha; Amaka Obioji

Illustrator: Zainab Iliyasu Bobi